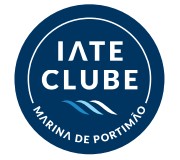 The Yacht Club of The Marina of Portimão is a non-profit institution that aims at cultural, sports and recreational promotion, developing and stimulating the taste for water sports, recreation and competition.
The ICMP is dedicated to the areas: Training of Recreational Navigators, Academy and Training of Sailing, Surfing, SurfSki and Sport Fishing.
INFORMATIONS
Tel. +351 282 400 680
[email protected]
The ICMP has hosted several prominent International events, such as:
Portimão Portugal Match Cup
Portimão Global Ocean Race
Audi Med Cup TP52 - Portugal Trophy
Powerboats P1
International Coarse Fishing Championship.